We offer you an efficient mode of transport that saves your money and time.
Our cars are comfortable and accessible for you whenever you need them – without keys – all you need is your smartphone with the Download ShareCar application.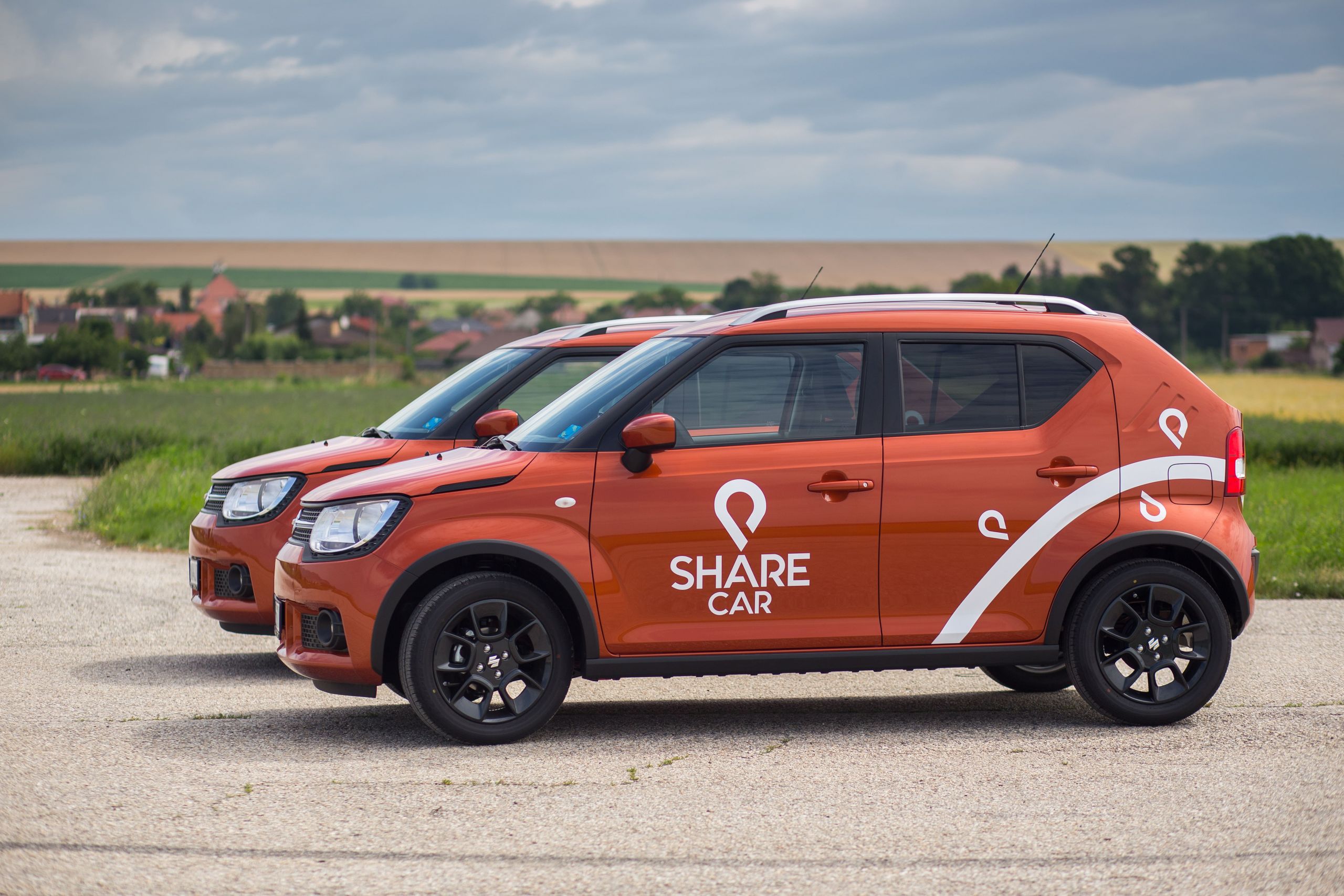 Suzuki Ignis
This small versatile SUV is suitable for the city, but will not get lost on the highway either. It is very comfortable and of course there must be air conditioning on hot summer days or heated seats, so you can warm up even during cold winter evenings.
1.2 petrol / 4 cylinder

Manual transmission

5 doors / 4 seats

Touch screen with radio / bluetooth / usb / aux

Reverse camera system

Heated seats

Air condition

Towing device for example for a bicycle carrier.

Trunk volume 260 to 1100 liters, sliding rear seats = variability of interior space
DO YOU NEED INSTRUCTIONS?
Just watch our video on how to do it and then just enjoy the ride with ShareCar.
Before you subscribe to our cars, it is necessary to pay a deposit for the car, which is used in case of damage to the vehicle. In the event that you no longer wish to use our services, we will return the deposit to you.