We operate in the field of mobility, especially carsharing and bikesharing. Our goal is to cooperate with cities, municipalities, companies and communities in Slovakia in mobility and shared transport projects.
We want to contribute to modern and efficient transport, which also combines other modes of transport such as public transport and bicycles. We see the car as an efficient way of individual transport, which can be well combined with other modes of transport. It is good combinability that will ensure efficient use of transport just when you need it. That is why we focus on car and bicycle sharing, because we have public transport available in every city, and it makes perfect sense to complement it with individual sharing. Shared transport saves space in the city, reduces the number of cars, helps the environment and, last but not least, it is about the comfort we provide, so that you do not have to deal with the purchase and operation of cars.
In addition to our own projects, we will be happy to design and operate your projects. Residential carsharing, corporate (fleet), city or community, the choice is yours. We will jointly support the development of shared transport in Slovakia.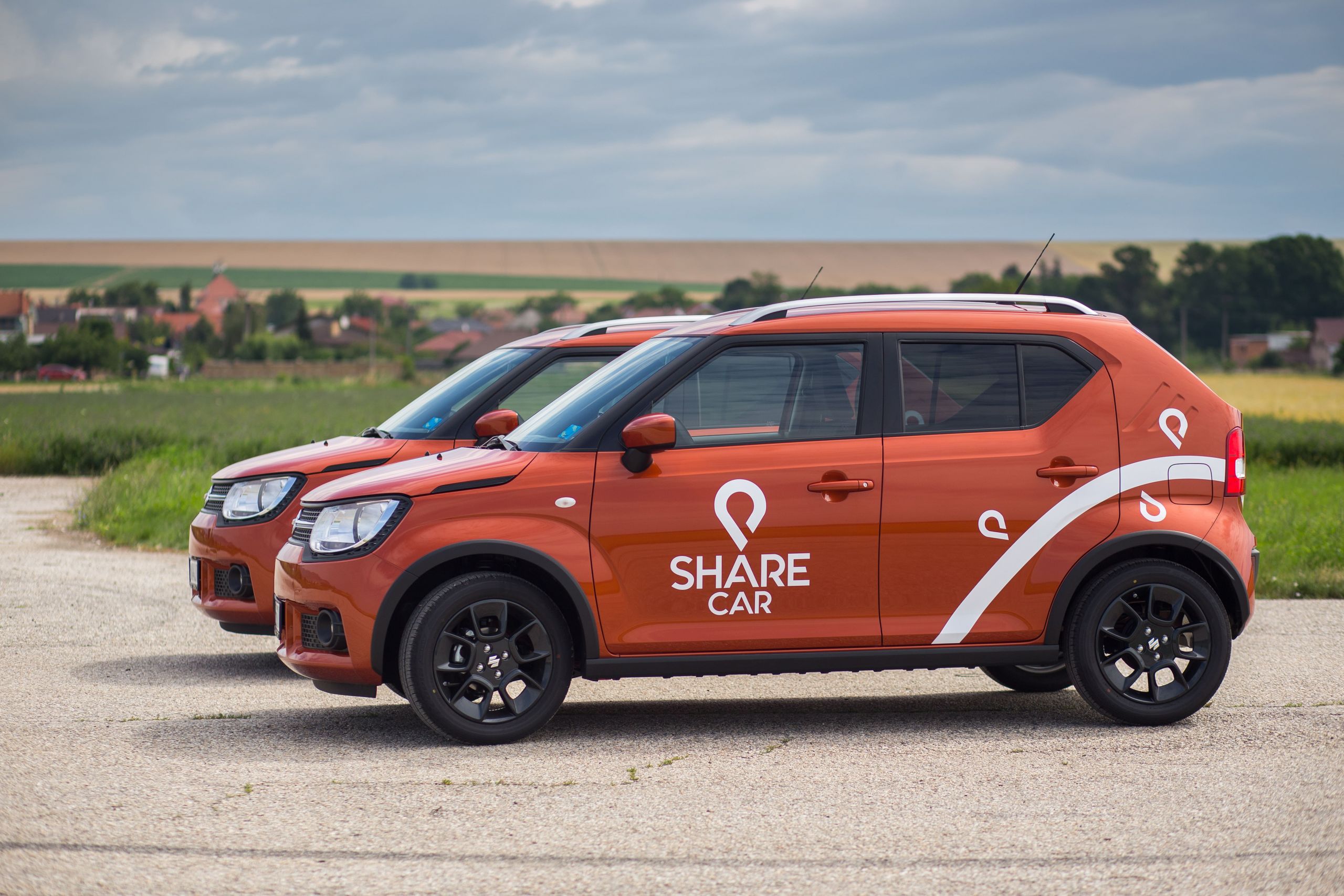 Efficient use of the car only when needed. When I don't use a car, I don't pay anything. It is available for other users.

Reducing the number of private cars on the road.

Improving the traffic situation, less cars means less traffic jams.
Convenient mobile application. A few clicks and you're already driving.
Less cars on the road means a positive impact on the environment.

Less cars will result in a reduction in the car parks needed for cars and thus the development of green spaces in cities.
The idea of community cars is to have cars available for people living in cities or communities. They are used by all users in the system. Cars are publicly available, operating non-stop, all you need is a mobile application. As a result, shared cars can replace a number of private cars, resulting in a positive impact on urban mobility.
BENEFITS FOR CITIES, SOCIETY AND COMMUNITIES
Cars can be owned by the city or community and receive a profit from their rental

Flexible online car and reservation management system.

Streamlining the use of company cars, or reducing their number.

SHARE CAR will take care of the right choice of electric and petrol cars, so that it covers both the narrow city center and the outskirts and the possibility to travel by car for a trip. Because shared cars are also about being able to have the right car every day, whether it's shopping in the city or a family trip without having to own more cars in the family.
SHARE CAR will take care of the complete management of the reservation system, including invoicing

SHARE CAR as the system operator will take care of the establishment and operation

shared car system.

The possibility of current management of cars shared publicly to citizens as well s

hared publicly for communities or closed groups
Less cars on the road means a positive impact on the environment.

Less cars will result in a reduction in the car parks needed for cars and thus the development of green spaces in cities.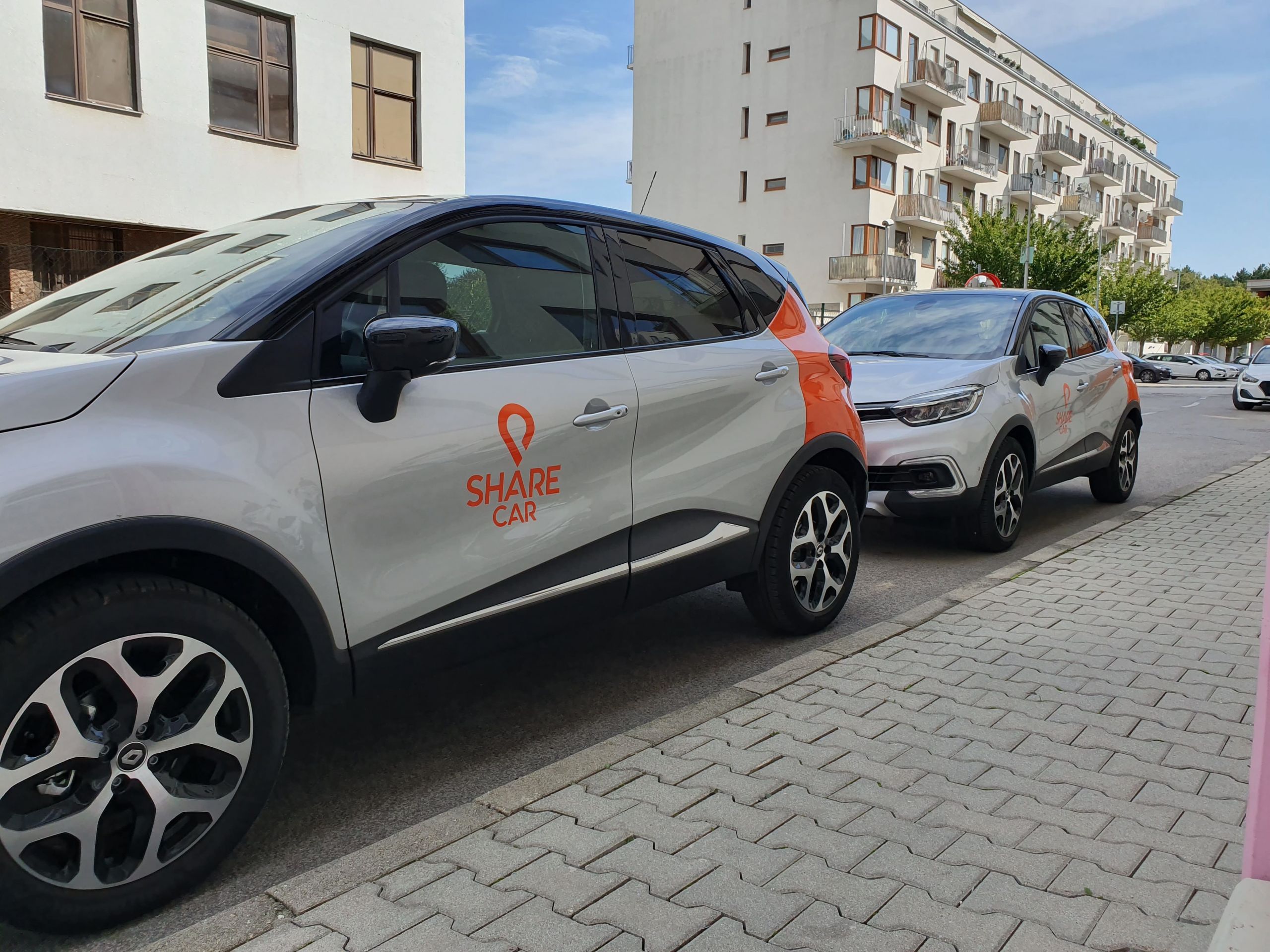 IT ALL MEANS MINIMUM OPERATING COSTS AND MINIMUM TIME LOAD. LEAVE THE ENTIRE MANAGEMENT OF THE SHARED CAR SYSTEM TO US
SHARECAR IS NOT JUST TRANSPORTING EFFICIENTLY BUT ECOLOGICALLY AS WELL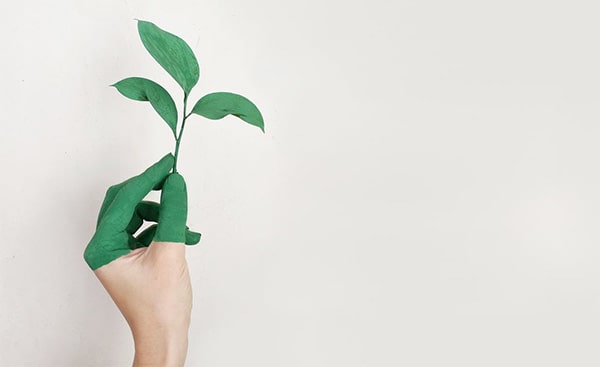 WHY DID YOU START USING SHARECAR?
I don't use the car very often, so I don't own one either. But sometimes it isn't possible without cars. The share car is advantageous in that I take the car myself whenever I want and for how long I want, even if only for an hour. I will arrange everything via the mobile application.

TO WHOM WOULD YOU RECOMMEND SHARECAR?
Anyone who doesn't have their own car, but needs a car here and there. It is useless to have my own car if I drive on it only occasionally. I'd rather borrow and have no worries. Anyone who does not want to deal with the purchase, repayment, maintenance, car parking, etc. I just didn't have to worry about the cars and I don't have to worry about that. My only concern is to return the car reasonably clean, ready for the next user.

I USED TO BORROW A CAR FROM A RENTAL SHOP.
Now I use a share car and I choose when I take the car, where I go and when I return it. It's simple and flexible.

VERY GOOD SERVICE.
Compared to car rental, the agenda is much more simple, it is literally enough to just sit down, drive and return the car at any time.

CARS ARE CLEAN AND AVAILABLE AT ANY TIME.
I use it mainly on weekends, when I don't need a car for the whole weekend. I'll just book it for the time I need.

I AM HAPPY THAT IT IS POSSIBLE TO RENT A CAR AT ANY TIME FOR A FEW HOURS IN NITRA.
It's simple, I book the car via the mobile application. I was thinking about my own car, but at the same time, how many kilometers a month I drive this service suits me best.
